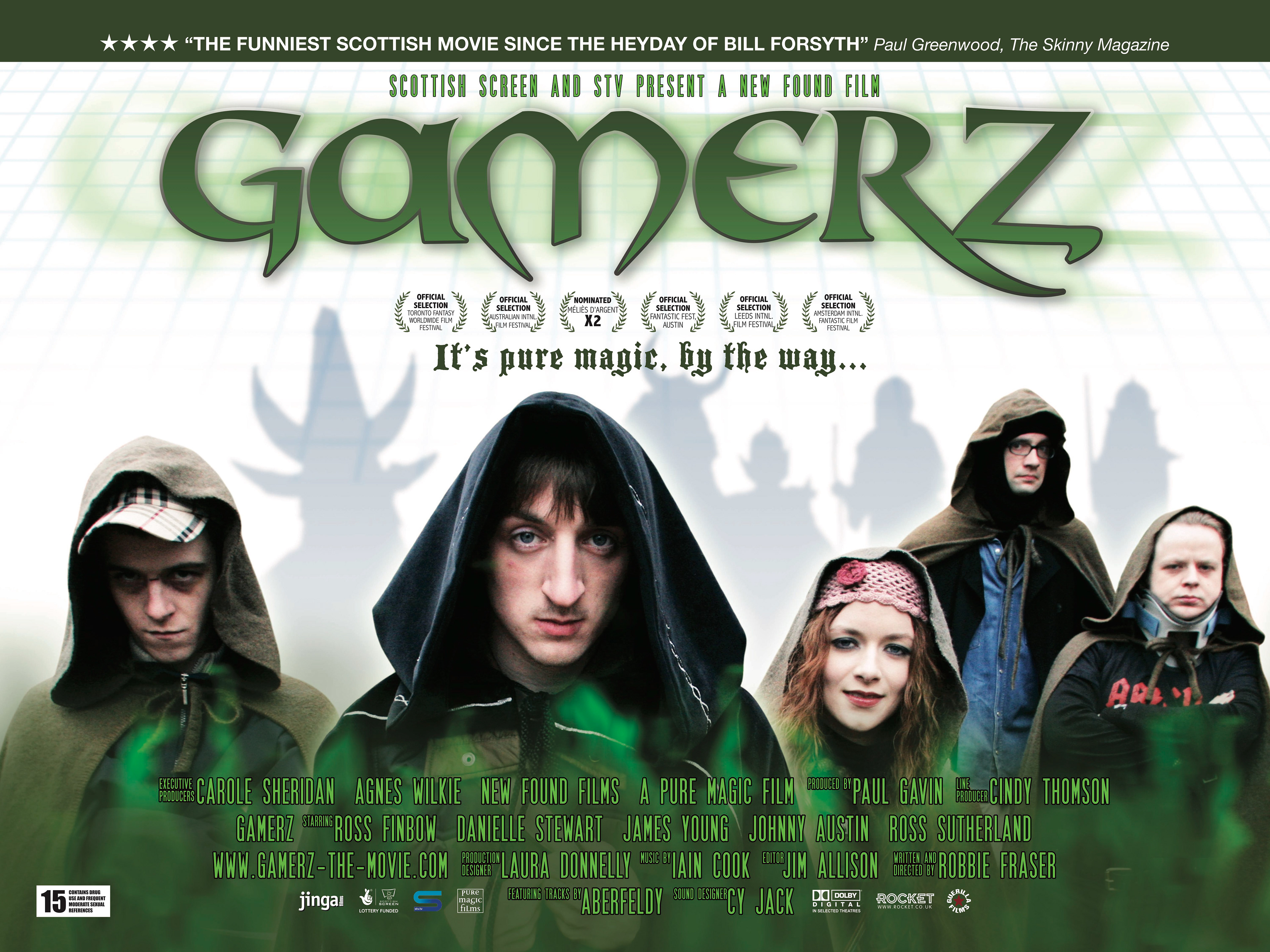 GAMERZ is a comedy feature film filmed in 2005 as part of the New Found Films scheme run by STV and Scottish Screen. It premiered at the World Science Fiction convention in Glasgow in 2006, and played at festivals all over the world including Fantastic Fest in Austin, Texas, Fantasporto and the Lund Fantasy Film Festival. It was released in cinemas and on DVD in the UK in 2008 by Guerilla Films, and was released on DVD in the US.
Writer-Director: Robbie Fraser. Producer-DOP: Paul Gavin. Line Producer: Cindy Gavin. 
Starring: Ross Finbow, Danielle Stewart, James Young, Johnny Austin and Ross Sutherland.
Executive Producers: Carole Sheridan and Agnes Wilkie.